In
Crumbling - Part 1
I mentioned a bit about how I felt about my PhD. That was easy to write about. This bit was much harder, and has taken me a very long time to write. It's not particularly cheerful, but it's honest.
So, here's the gritty bit. I recently had my application for Personal Independent Payment (disability benefits) turned down. This is because, apparently, I can walk over 200m and have good strength in all my body. Neither of these things is true. They didn't take account of what I'd told them, and either they ignored what the physiotherapist who assessed me had to say or she told them things that weren't true. It's a bit of a bummer because I desperately need some more money. I've been living off savings for months now and I can't do that indefinitely. It's also a bummer because all of the money I need is related to two big facts about disability: 1) you can't work full-time or even part-time because you can't be reliable and 2) being disabled is expensive!
"My word, Dorothy, that's a lovely chair!" - "Oh yes, Bernard, but now I can't afford to eat."
For example - I can't cycle to places like most other people in Cambridge do, and I have limited pushing power in a day chair around town so I have to drive everywhere. I can't take advantage of bulk buy offers at the supermarket unless I have someone with me, because I can't carry more than a bag's worth of shopping to my car (and that's with it sitting on my lap and trying not to spill it everywhere). I can't use the special wheelchair trolleys at the supermarket because they don't fit my chair - in fact, they only fit onto the kinds of chair that you're unlikely to be pushing yourself in anyway. If you want to be independent, you also have to limit yourself. I have to spend money on medication, physio tape, orthotics, shoes that fit AFOs (£350 worth so far), food that I can eat safely and at regular intervals, staying warm, keeping on top of fluids, exercising, paying for blood sugar needles and test strips, maintaining my wheelchairs, charging the power chair, and so on.
If I had a dog I could get so much more food. Except for the fact that I still wouldn't be able to afford it.
The other aspect is care. Although I have no learning difficulties (which can lead to very high care needs), I still need a lot of care from other people - far more than you might think given that on here I manage to maintain a fairly independent image. The fact is that there are lots of things I can't do for myself around the home. I can't cook at all - I can't chop things up, I can't lift pans, I can't stand at the hob, I can't pour boiling water (last time I tried it went all over my hands, not that I felt it). I can't even eat most foods by myself, because I can't use a knife and fork to chop things up. I'm good at chopping things with the side of my fork, but there are some things you just can't eat that way. Whenever there's a choice, I will choose food I don't need to chop up, but sometimes if you're out you don't have that option. It's a bit embarrassing being the 25-year-old who can't chop up her own feed but will happily sit and discuss Thomist philosophy on resurrection.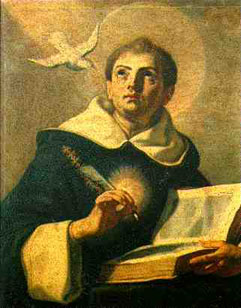 Legend.
It gets even more embarrassing, however, when you consider the 'bathing' and 'toilet needs' sections. I have to sit down in the shower on a stool, which makes it hard to do much else (most showers aren't adapted for people who, when sitting, are barely three feet high). I never shower if I'm on my own in the flat because I have a regular habit of fainting, and because of the high risk of slipping over. I never even shut the bathroom door - partly so that people can get in if they need to, and partly because that way the steam can escape a bit to make me a little less dizzy. Often - and always in a bad patch - I need help to wash my hair because it's so hard to lift my arms up and use my hands without just jabbing myself in the eye with soapy fingers (proprioception fail). After I've tried to wash, I need help drying my hair, as I'm not strong enough to hold a hairdryer up. I have an electric toothbrush because I'm unable to use a regular one, but the vibrations leave my hand numb all night. And as for going to the loo - well, how many times have you had to do that with a paramedic standing by to lift you bodily off the seat when you're done, and to help you clean yourself up? Can you imagine the level of dignity that entails? How about having a parent help you with that? Probably most of you haven't had to deal with that since you were in the potty training phase. This may sound gross but here's one of the 'joys' of having a body which just doesn't work as it should: incontinence is A Thing. Needing to go to the loo a lot more than usual or a lot less than usual are also both Things. Needing to go so many times in the space of an hour that you can no longer use your hands to detach loo roll, fold it, and use it, is also A Thing.
Adult incontinence is so taboo that if you google 'potty training' you'll find hundreds of images of babies learning to go to the loo, but google 'toilet training for disabled adults' or even just 'for adults' and you get nothing but pictures of commodes, the odd close-up on a pair of hands, and ridiculous stuff like this. Clearly even The Internet is too embarrassed for this. What a good job The Internet does not have this in its daily life.
Once you've got over the embarrassment of other people helping you to wee and poo, having people help you get dressed and undressed is nothing. But what if you don't want people you work with to have to help you out of your clothes? What if you don't want to have to ask a stranger to help you remove a cardigan, because you can't do the buttons or remove the sleeves by yourself but you're boiling and blacking out and need to shock your body back into consciousness? What if you want to be polite and remove a hat or a hood when you go into a shop, but you can't do it because you can't get your arms to work - so instead you just don't go to the shop, but go home and roll on the floor until you've worked the hat off? What if you want to put on a pair of gloves because your poor circulation has turned them blue, but you can't figure out the co-ordination - so instead you nearly develop frostbite until you can go somewhere warm, at which point they swell enormously and become agonisingly painful, all because you couldn't put on a pair of gloves without help? What if you cannot for the life of you get the energy to put on your underwear, because bras are too fiddly, socks require too much hand strength, and knickers require the ability to lift your bum up a bit - so you have to wait for someone to come and help you put underwear on? What if you actually have no idea what to put on because you are so depressed that you don't even care about clothing, so you end up huddling in your pyjamas all day, vaguely aware that you're freezing cold, but physically and mentally unable to get up and put on a jumper? Well, the answer to all this is that you have someone to help you. I hope you have someone who can be around all the time, because otherwise you're not going to be able to go anywhere without being arrested. I hope you also happen to have a very close relationship with that person - because they are, quite literally, going to be seeing a lot of you...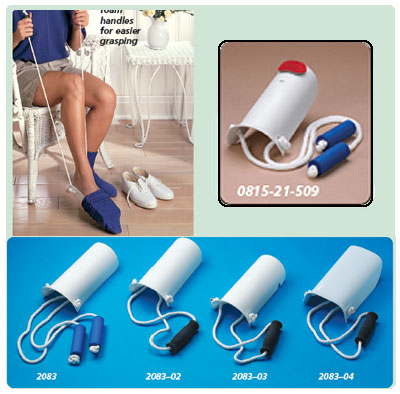 The fun never stops.
Here's another one which is very personal to some people: your medication. Fortunately, John and I are close enough that I don't mind him knowing what I take and why. This means that it isn't a problem at all that he is in full charge of my medication. He knows what I take, how much, and when. There are a few things I can manage myself if they're in very small numbers (1 or 2 pills at a time) but otherwise I can't take pills out of packets. John sets up a week for me at a time on our favourite evening of the week - 'Pills Night *sigh* *groan*'. It takes quite a while, and I can't do it for myself - my hands aren't strong enough, and they shake a lot. He puts them into pill boxes so that I know what to take when. He then helps me take them out of the pill box every day and either shakes them into my hand or directly into my mouth, depending on how good my hands are that day. He then passes me some water, which he fetches from the kitchen because I can't carry a glass of water myself. It's pathetic, really, that I can't do any of this myself, but it is also just the way it is. I'm SO lucky that I have John here - but what about those people who don't have somebody that they can trust with private medical information, or with ensuring they get precisely the right dosages every day? After I've taken my pills in the evening I then need help to arrange myself in bed so that there are pillows and cushions propping me up (to discourage vomiting) and supporting my knees, hips and arms. I need help getting into my wrist and ankle splints. I need help getting into bed and being able to go to sleep - one of the things that humans are meant to do most naturally.
Typed 'I can't sleep gerd'. This is the non-baby photo.
John isn't just my pharmacist, he's often my interpreter. When I have a migraine, or go into sensory overload, or have seizures, or am drugged up, or in lots of pain, or very sick, or very tired, or very depressed, or manic and hallucinating, or can't hear properly, or black out, or my reflux has been so constant that my throat is completely raw, or when I am just in a state of deep confusion - he has to interpret the rest of the world to make me understand them, and vice versa. I'm lucky that, when it strikes, my inability to speak is transient. I'm lucky that John is good at guessing and knowing what I need. I'm not lucky that, very often, I can't find words, I don't know how to form them, I can't comprehend what's being said to me, I can't hear people clearly, and I end up scared, confused and angry because I haven't got a clue what's going on. I'm not lucky that I can barely use the phone to talk to anyone because I can't understand them without being able to see their face. I can use the phone to talk to John and my mum - that's it - and even then it's exhausting and hard work. People seem to think of the phone as something that everyone can use, and something they can use to contact me. People leave voicemails expecting me to reply, but it can take hours of replaying it to try and figure out what they've said. It drives me bonkers.
Chaos is nigh and the dog will be innocent.
So, those are some of the 'care' things. Mobility is more obvious. I can't walk far without falling over, because the nerves to my knees are rubbish and my knees just buckle. When I fall, I injure myself. Often, when I stand up, I faint, because my circulatory system is under enormous strain from having blood vessels with no structural integrity. Walking is not my strong point at all. That's why I don't do it much. It's probably the most visible of all the things that are 'wrong' with me, but I wonder how many people actually understand what it means? It's not just the simple getting about. It means being incredibly short. It means being the awkward one. It means not being able to move out of the way quickly. It means having to be hyper-aware of everyone else around you, because (usually) they sure as hell aren't aware of you. It means expecting people to bump into you. It means expecting other people to avoid your eye like the plague, but to stare at you as you go past (YES my front wheels light up in pretty colours and YES that's awesome and YES they're a lot more awesome than having EDS). It means having hands which are constantly tired and, in wet weather, dirty because everything that's on the floor transfers itself to your hands via your wheels. It means taking baby wipes with you everywhere to clean your hands with as if you were some modern Lady Macbeth. It means having to take the long route around pavements to find the drop kerb. It means almost falling into the road on any pavement with a camber (= c.99%). It means holding people up while you go over a small step or up a little slope, and desperately trying not to take them out as you come down a slope. It means suddenly stopping or falling out or sideways as your front wheels hit a rut. If you're in a power chair, there are extra problems - how long will the battery last? How sensitive can you be with steering and speed when your hands shake constantly? My power chair is great but it doesn't support my legs (unlike my normal day chair) so I have to get someone to tie my knees together with a belt because my legs aren't strong enough to hold themselves in position.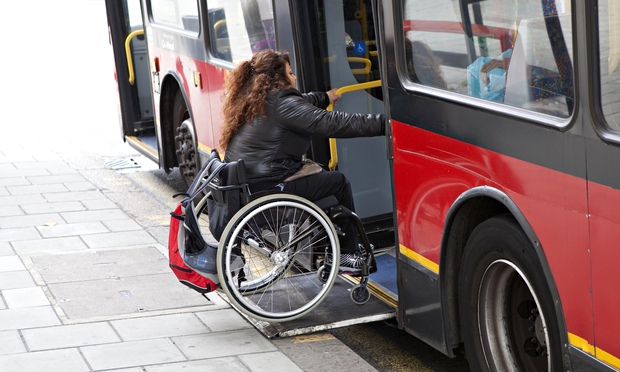 The theory.
Public transport is a lot worse. The Tube in London is a nightmare as so little of it is accessible. Buses are better - a lot of them have ramps - but only if the bus drivers actually stop for you. Given the fact that I rarely go to London, the number of times bus drivers there have zoomed straight past me (despite having plenty of space on board, and despite - or because of - having seen me) is just crushing. It takes so little extra time to get my wheelchair on board, but adds so much time to my day when I'm sitting waiting for a bus which is a) the right number, b) empty enough and c) will stop. You think it's bad waiting for 15 minutes for the number 38 bus whilst dozens of others go by, only for three to arrive at once? Imagine how it feels for all of those three to ignore you - especially when you don't have the strength to propel yourself to where you need to be, and the Tube isn't an option. Mainline trains are rather better, but even then you have to deal with ignorant and selfish twits who would rather barge past you, smacking you in the face with their backpacks, than wait an extra 20 seconds for the platform attendant to put a ramp in so you can disembark. Just for once - ONCE - it would be nice not to be the last person off the train, or the plane, or the bus.
I've given up on style. Functional will do.
The thing that has really got me down lately is this: my life is hard. It's actually a lot harder than I make out to most people most of the time. This post is scratching the surface of how hard it gets, and it's only talked about the every day things I struggle with. It hasn't talked about the pain; the tiredness; the uncertainty; the depression; the constant sickness; the taste of blood and shooting pains when I sneeze; the burn I feel deep in my bones; the throat that burns constantly from stomach acid; the black outs and fainting; the heart that races and thumps when all you crave in the middle of the night is sleep and escape; the confused and scrambled mental state; the unworthiness and hatred; the anger and misery; the desperation; the dashed hopes; the rejection and dejection; the endless hospital appointments; the 'we don't know what to do', 'we can't fix this', 'we'll just make you as comfortable as possible', 'there's nothing left to try', 'let's run the test again', 'I'm sorry', 'we can't slow this down', 'this is a new problem for you', 'it's only going to get worse'.
ALL OF THIS.
For all of this, I get nothing. The IPC says I don't have an 'eligible' condition, which makes me feel as if my struggle with every minute of my life is a charade. The British government says that they - THEY! - 'have decided' that I am not in need of help. The people who love me now are dealing with me spending all my energy on functioning properly in public so that by the time I spend time with them alone all I can do is curl up and cry from frustration, desperation, pain and lack of hope. The act of crying this much makes me sick, it makes me faint, it gives me awful headaches and loss of vision. All I want to do is curl in a ball and not come out again, but I can't even lie down without my sodding stomach contents reappearing, so instead I try to hold it in for as long as I can, before ultimately giving up and deciding that since I'm going to die with this thing anyway I may as well choke on my own vomit and die on the floor now.
That is how I feel. It's not necessarily what I want to do, and - I promise - it doesn't mean I'm intending to kill myself. It just means that, because I have bipolar depression and a bloody difficult genetic disorder, I wouldn't mind if I did die. It would make things easier.
I can't do this fight anymore. I could do some of it before, with support, but now I can't. Everyone says I need to appeal, but I haven't got the energy to. Today, I gave all the forms to my mum, because she'll have to do it for me. I just can't. This setback has taken all the fight out of me. Part of it is BPD/bipolar talking, I know, but I just can't fight anymore. What I expect will happen is that the wonderful people I love in life will carry me through this (although it makes me so guilty to think of it) and they won't put me down until I feel a bit stronger. In the meantime, I will go on acting most of the time, around most people, but in the background always will be 'this would be so much easier if I weren't here.'
Those of you who know me personally - if I seem vague in conversation, please don't worry. It's just that I'm struggling at the moment to keep my mind on what I'm doing, and my brain wanders off and my ears close and then I don't know where I am. I'm sorry. I care about you; I care about all of you. The problem is that I don't care about me.