This is a post about pain. Pain is an everyday phenomenon for people with EDS. I want to talk about what pain means for us, and why I don't mind it even though it stops me from doing loads of stuff. The second part of that will make more sense if you read the post I wrote a few weeks ago after my friend killed herself – you can find it
here.
It's quite long, so you can just skim it or skip it altogether if you like, but it will help to make some of what I have to say make a bit more sense. I'm also going to try and explain why I've decided to write about this today.
Anyway, pain in EDS. There are a few different headings, so I'll do my best:
So, a lot of EDS treatment is about managing pain. Until we change our DNA, pain is going to be a permanent feature of our existence, and it's better to manage it than to give in to it. I've had quite a bit of treatment to help me manage the pain (endless physio, acupuncture, orthotics, taping/bracing, operations, drugs, CBT, all the para-sport I do, and so on). These have had mixed effects. Generally I feel quite positive about pain (see the last bit of this post for why!) so I try not to moan too much. One of the things I've found most helpful is to keep a Pain Diary. It's not a riveting read, but it's really useful for me: I give a score out of 4 (where 4 is maximum pain and 0 is no pain) to my back, legs, hips, knees, feet/ankles, arms, wrists/hands, head/eyes and 'other'. The only ever category that ever gets 0 is head/eyes but I'm hoping one day I can put that down for another category! I also note my activity for the day - exercise, but also how much time spent sitting down (because that really hurts my back), standing up (hurts my legs and back), working at a desk (bad for shoulders), and so on. I also record what I did (if anything) to try and reduce pain (e.g. taking painkillers, doing some stretches, having a lie down). That way, I can look for patterns which provoke or reduce pain. I can also see how I'm doing over a wider time period and look for larger patterns. Another thing that is useful is when I write about more unusual symptoms - when these come up again months later, I can go back and see how often they're coming up, and if anything might have caused them. I can also see how I described the pain or weakness last time, and see if it's the same or if it's evolved a bit. This is really useful for me because I would never remember my pain day on day for months on end - and it's really helpful to take to doctors! I also record all my medication in it, which is the other thing that doctors always want to know wherever you go.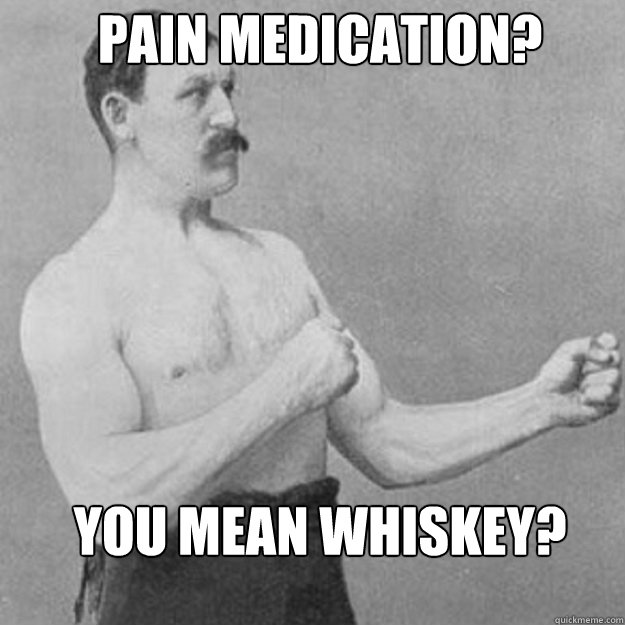 I said I'd write about why I'm talking about pain today, so that's the next bit:
Having had my arm feel a bit better, yesterday I tried to push myself around a bit in Sopwith, my wheelchair. Big mistake! It felt OK at the time in my bad arm, although the grip in the hand was really weak so I needed some help. However, later in the evening it was apparent that my bad arm was substantially worse than it had been before (the good arm was fine, so I know it wasn't just a fitness thing). It has now seized up a lot and the nerve problems are really bad again. It's really painful all the way round from hand to shoulder. Today is also more painful than usual for my legs and my back, so I am struggling a bit. That's why I thought I'd write about pain.
So, why do I feel OK about pain? Surely that's a really perverse outlook?
The simple fact is that I also have bipolar disorder, which has caused me more pain than anything that EDS has managed. With EDS I have had dislocations, subluxations, fractures, breaks, more sprains and muscle/ligament tears than I can remember, constant muscle spasm, nerve problems, difficulty breathing, difficulty eating, difficulty thinking through a migraine or looking out of eyes I can't open, BUT all of these things pale compared to the pain of bipolar disorder.
This is not quite what it's like. Polar bears are good though.
I'm not saying that EDS pain isn't real or that it isn't substantial and really difficult to live with. it is all of those things. But, for me - and I emphasise that this may well be different for different people - I think it is far easier to live with physical pain than with the mental pain (which could manifest itself physically) of bipolar disorder.
Bipolar made me want to die. It made me not want to see people I cared about ever again. It made me believe that the people I loved hated me. It stopped me from eating, it stopped me from going out, it stopped me from knowing what was real and what was not. Most of all, it stopped me from being me. I ceased to be myself because my brain had been taken over by something which had nothing to do with me. It was like I was possessed.
EDS has never done that. EDS challenges me on a daily basis. EDS is a huge part of me - it is quite literally in my DNA! - but it has never taken me over. It has never been more than me in the way that bipolar was.
For the last few years, I've been able to sort my life out a bit thanks to lithium, which is something of a wonder drug (if a last resort drug) for people with bipolar. I still take it, and I'm still grateful for it. By massively diminishing the problem of bipolar, lithium has given me the strength to tackle EDS, which in turn gave me the strength to tackle para-rowing, riding for the disabled and wheelchair racing - not to mention postgraduate study and everyday life.
The ironically volatile lithium.
I still sometimes get down, but it's nothing like before. The agony I felt whilst at my lowest points with bipolar simply cannot be put into words. I have never, ever felt worse than when I no longer knew who I was, or what around me was real, or who amongst the people I cared about was actually alive. It's that kind of pain which is impossible to quantify. It's that kind of pain - pain so absolute that no words can do it justice - that I am more afraid of than anything else in the world. I know no grief that has come close to it, nor any physical pain, or any anxiety or sickness. When I have known such pain, how can I complain about physical pain?
Physical pain is hard. It's tiring. It can make me vomit, or make me pass out. Sometimes it makes me cry. It stops me from going out and doing the things I'd like to do, and it stops me from being as helpful to others as I would like. But the thing is that, however much pain I'm in, I'm still me. When I had bad bipolar, I wasn't me. Retaining a sense of self is the most important thing you can do to secure your happiness - because how can you be happy when you aren't you? If there isn't a 'you' in existence, it follows that it is impossible for you to be happy. Sure, you can't be sad either, but you can't be happy. You can't be anything. Your body exists physically, but it is independent of
you.
Excuse shaky hand - meds.
EDS should not destroy people in the same way, but it can. I am determined that however much pain I'm in physically, I will remember as best I can that awful, fathomless depth of misery which defined me before. I am no longer defined by pain. I am defined by what I want to be, what I can be, and what I show myself to be. And that is many things, but it is not pain.